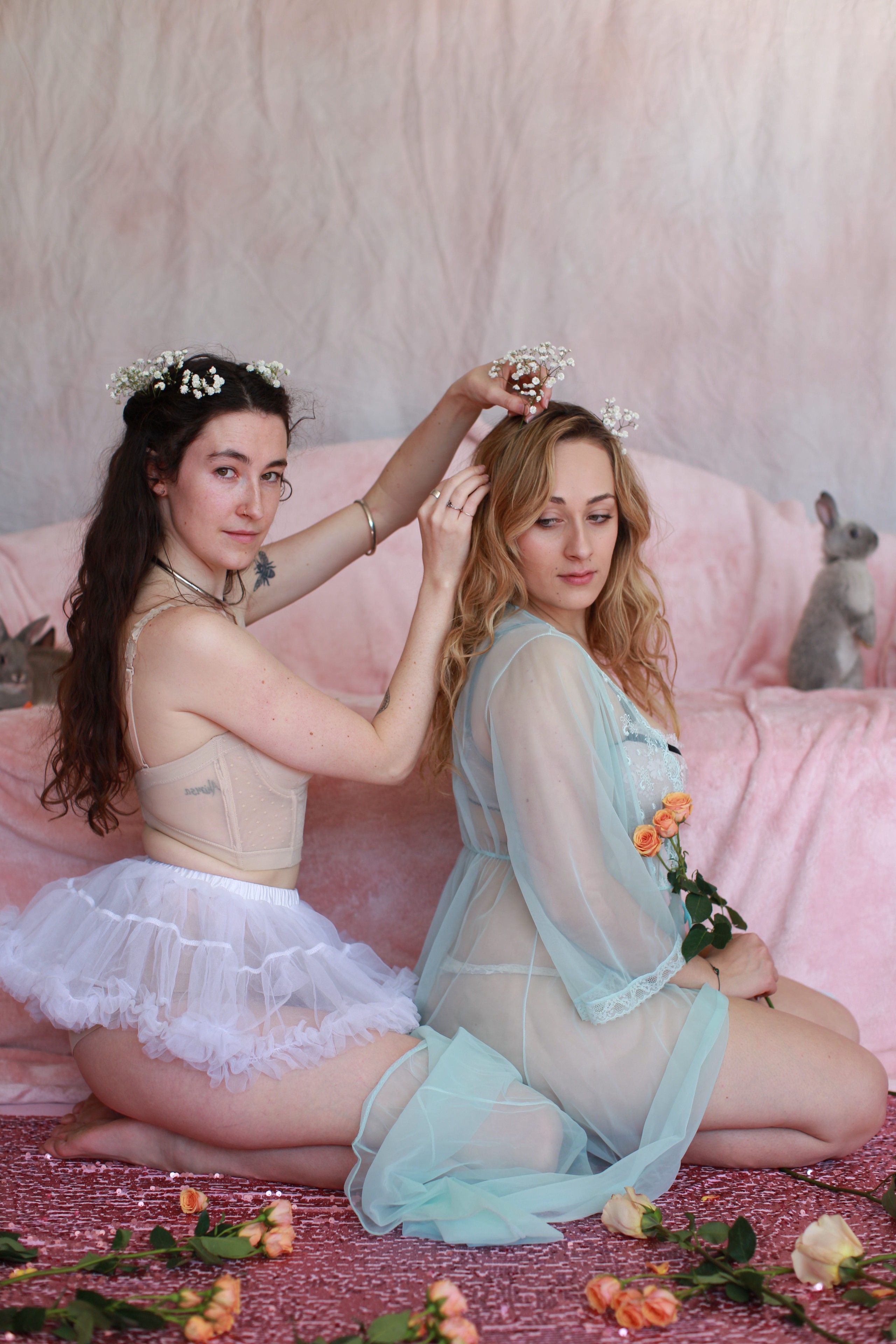 What's Your Sexual Story?
Do you know your Erotic Personas/Archetypes?
Do you know the story you've been telling yourself about your erotic experience?
Do you seek to embody a more authentic expression of yourself?
Do you desire to explore the different facets of yourself, especially the parts of your "shadow" or subconscious that don't often get to be expressed?
Do you want to step into your erotic power? Are you are ready to rewrite your sexual narrative?
Do you want to discover a more expansive definition of your sexuality?
Do you want to learn how to write literotica, erotic poetry, and express your erotic self through artistic expression?
Are you ready to claim your own sexual story?!
Well then, this is the course for YOU!
This AMAZING 3-part online workshop, Sexual Storycraft, is where you'll learn all that and more. Lovingly crafted with my dear Sex Magic Podcast Co-host and fellow Sex Witch Leah Moth (aka Toska), we are SO excited to bring you this offering.
Sexual Storycraft
We are living mythology. What stories do you tell yourself about yourself? Do you seek to become the protagonist of your erotic life?
In this three-part workshop, discover how to explore and claim your own sexual narrative to express your sensuality. Learn the foundations of narrative structure to craft your own sexual story.
Together, we will weave mythology, erotic archetypes, and storytelling together to become the authors of our own sexual stories.
Our words hold so much power. Have you ever cast a spell? The root of this turn of phrase illuminates to us just how important our words are. The word, "spell", hints that the power of language is powerful enough to become magic.
In this three-part workshop, we will reflect upon the words we speak to ourselves, the narrative in our minds, and learn to guide the inner voice to express our true erotic nature.
This workshop is open to folks of all genders and sexual orientations, but you must be a 18+ human to enroll.
Why We're Teaching This:
Because we believe in the radical power of sexual storycraft to change lives. We've both worked with and explored erotic archetypes and personas, and found it to be transformation, healing, and oh so sexy!
I use these Erotic Persona/Archetype tools with my 1:1 clients and have seen their sex lives improve as a result, and the positive effects ripple out into other areas of their life too.
Leah Moth is a master storyteller and incredible wordsmith, who uses stories as just one of her many personal development and witchcraft practices.
We love working together, you have probably heard us on our podcast, and how well we balance each other and we are excited to combine our mystical forces for you.
We have both seen the power of group healing and we want to bring that energy into this powerful erotic collective!
Who Can Enroll?
This workshop is open to folks of all genders and sexual orientations, but you must be a 18+ human to enroll.
What Does It Involve?
Three 90+ minute workshop calls to watch at your leisure
Juicy journal prompts and self-paced homeplay activities to deepen the practice at your leisure
Guided embodiment practices
A sensual and supportive online community
Rituals, and so much more!
Missed the live sessions? No problem. You'll have exclusive access to all the course content and the replays to watch at your own pleasurable pace for FOUR MONTHS after sign up. This is to keep you lovingly accountable to your pleasure goals.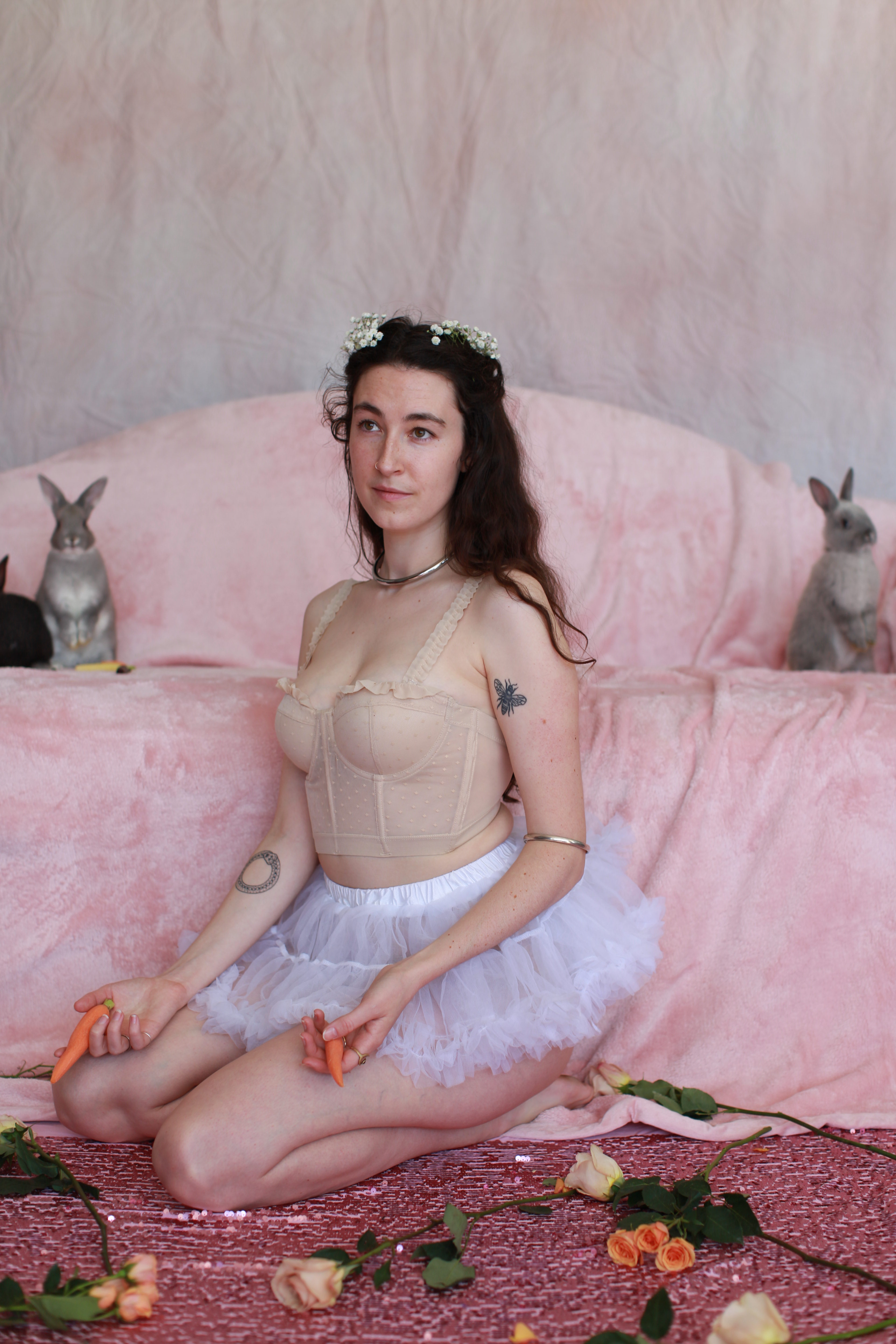 Isabella Frappier is a sexual activist and pleasure mentor, focused on body literacy and sexual sovereignty, she's been featured in Netflix, Goop, Sex With Emily podcast, and VICE. Isabella works with clients in one-on-one video sessions and in group workshops and transformational online courses to help them embrace their sexuality, incorporating aspects of feminist BDSM, sex magic, and even astrology into her work.
She also co-hosts the Sex Magic Podcast with Leah (Toska)!
Isabella offers free sex education on Instagram, as well as a popular weekly Erotic In Motion class where you can explore empowering sensual movement and community support. BDSM has been a big part of Isabella's life, and her coaching around kink and BDSM centers on conscious and clear intention-setting, expanding personal pleasure, and enhancing the tantric aspects of BDSM. She coaches singles and couples in communicating and negotiating boundaries and desires, as well as teaching individual rope tying sessions she calls Spiritual Sensual Shibari.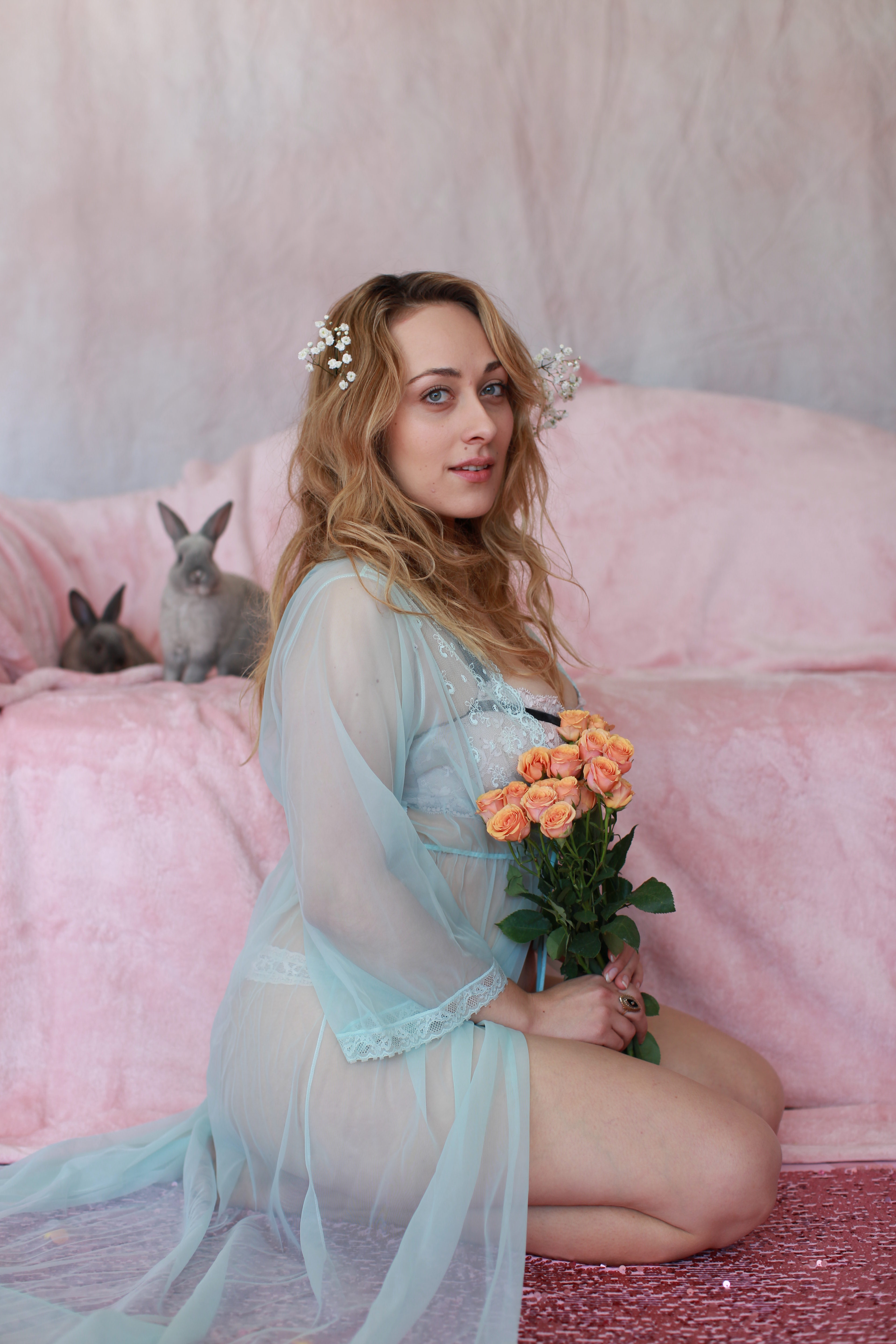 Leah Moth is a witch, actress, screenwriter, poet, and herbalist living in Los Angeles. She is at once a weaver of ritual and crafter of story, harmonizing with the energies of spirituality, sexuality, creativity, and sensuality. A professional screenwriter, Leah was most recently named a Nicholl Fellowship semi-finalist. You may also recognize her from the TV show, "Good Girls Revolt" on Amazon Prime. Leah often uses the alias "Toska" as an exploration of identity.
Toska has been involved in both the BDSM and spiritual community for over seven years. In 2015, she launched a BDSM art collective, sharing the experience of kink in a safe, artistic environment. Since then she has focused her energy on cultivating her witchcraft, crafting magical stories, and leading ceremonies and workshops in the Los Angeles area. Leah produces and hosts the "Sex Magic Podcast", available on all podcast streaming platforms. She is also a graduate of the Gaia School of Healing's Plant Medicine Apprenticeship. Through her various artistic endeavors, a common thread of sensuality, spirituality, and story ties it all together.
Remember: Because you will receive access immediately after purchase, all sales are final. Make mindful and delicious choices dear ones.
Is this workshop not the right fit for you? No problem!
Check out some other courses which is currently open for enrollment.