This FREE add-on group offers live calls where you can ask Isabella Frappier your questions and get real-time feedback, guided embodiment practices, peer support, and so much more. Deeper your experience in The Pleasure Devotional by joining us for free if you're already enrolled in The Pleasure Devotional. If you're not enrolled in TPD yet, sign up now then come join us here.
We begin August 1st...
Want more info and the call dates for this add-on group? Want the hookup on discount enrollment in The Pleasure Devotional? Click here.
Want to watch the Live Q&A I did on this? Click here.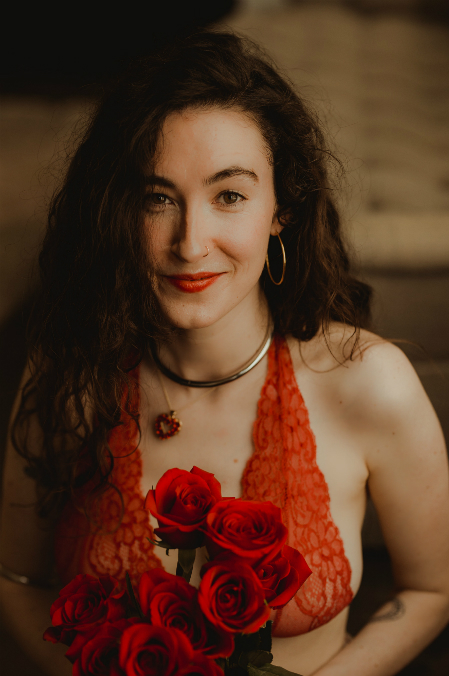 Hi, I'm Isabella Frappier.
I'm a Pleasure Mentor and Sexual Activist, and a pleasure devotee.
But I wasn't always this way. I used to be stuck in chronic performative pleasure, disconnected from my body and my power source.
It took me years to explore and find the right tools to help discover my true unique sensuality, and reclaim my right to pleasure.
After my radical pleasure awakening I became a Pleasure Mentor, and helped guide other folks back home to themselves.
After supporting so many sexual liberation's in my 1:1 work, it's my immense honor to have created these online courses to help support even more folks on their journey's.