This beautiful course helps you deeply reconnect with pleasure as your power source.
It's structured to be a 30 days devotional to pleasure, but it self-paced, so you can choose your own perfect timing.
Learn all about why pleasure is important, what types of pleasure recharge your personal batteries, deepen your body literacy and begin claiming your sexual sovereignty.
With a mixture of video lectures, guided audio meditations, journal prompts, and hands-on juicy practices, this course will take you deeper with your sensuality and sexuality than you've ever been.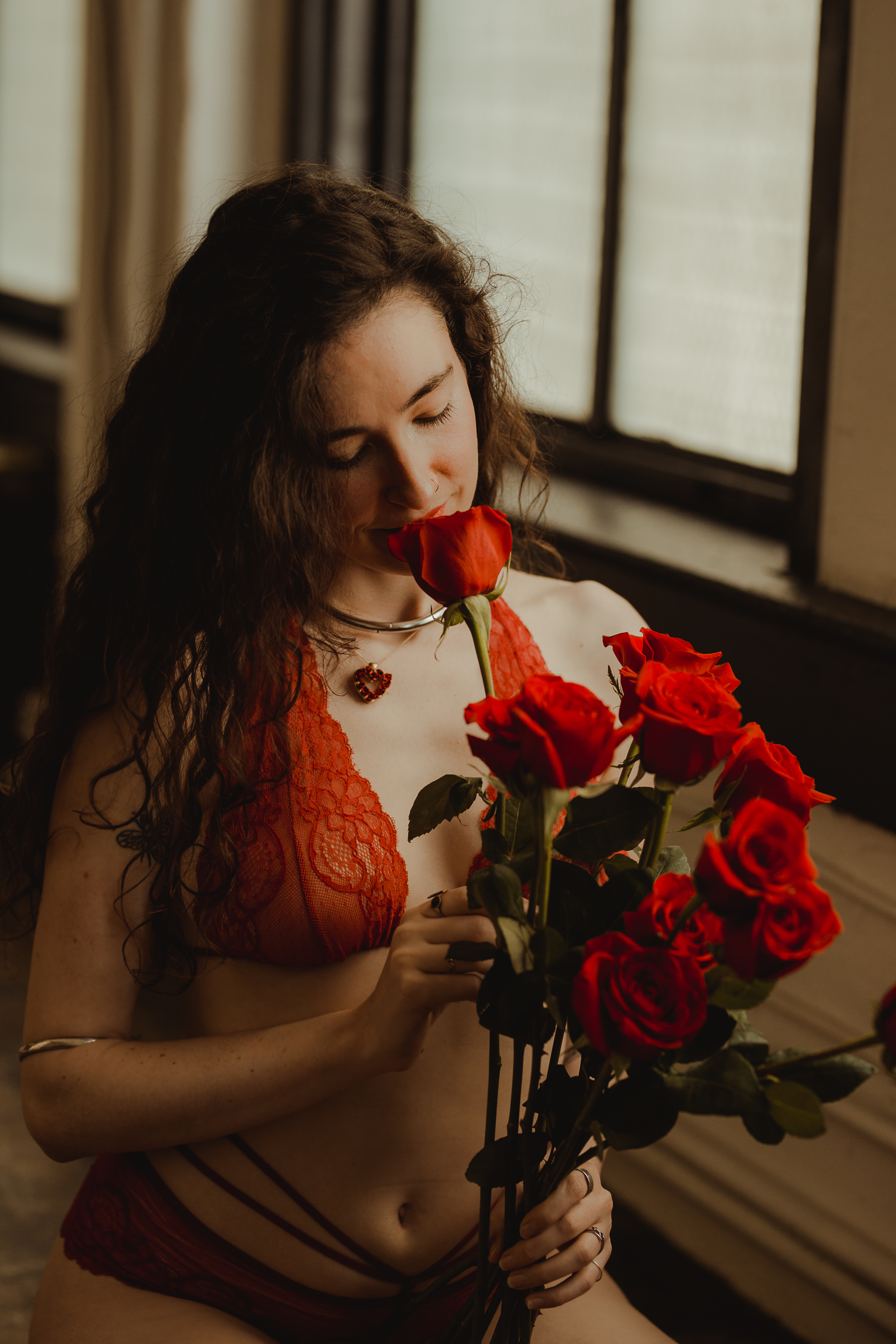 Hi, I'm Isabella Frappier.
I'm a Pleasure Mentor and Sexual Activist, and a pleasure devotee.
But I wasn't always this way. I used to be stuck in chronic performative pleasure, disconnected from my body and my power source.
It took me years to explore and find the right tools to help discover my true unique sensuality, and reclaim my right to pleasure.
After my radical pleasure awakening I became a Pleasure Mentor, and helped guide other folks back home to themselves.
After supporting so many sexual liberation's in my 1:1 work, it's my immense honor to have created these online courses to help support even more folks on their journey's.